Job Description
We have an exciting opportunity for passionate individuals to join our play school as a Teacher. Urgent Hiring Play School as a Teacher As a Teacher, you will play a vital role in providing a nurturing and stimulating environment for young children. This position requires a love for teaching, creativity, and the ability to engage and inspire young minds.
Responsibilities:
Curriculum Delivery: Implement age-appropriate lesson plans and educational activities to promote the holistic development of children. Foster their social, emotional, cognitive, and physical growth through play-based learning.
Classroom Management: Create a safe, positive, and inclusive learning environment. Maintain discipline and encourage respectful behavior among children. Foster a warm and welcoming atmosphere that promotes active participation and engagement. Urgent Hiring Play School as a Teacher
Individualized Instruction: Assess the learning needs and abilities of each child. Adapt teaching strategies to cater to diverse learning styles and provide individualized support and attention when necessary.
Parent Communication: Establish open and effective communication with parents/guardians. Provide regular updates on children's progress, developmental milestones, and any concerns or achievements. Collaborate with parents/guardians to create a supportive learning environment.
Play and Creative Activities: Organize and facilitate age-appropriate play and creative activities that stimulate imagination, problem-solving skills, and motor development. Encourage children's natural curiosity and foster a love for learning through hands-on experiences. Urgent Hiring Play School as a Teacher
Health and Safety: Ensure the well-being and safety of children at all times. Implement appropriate health and safety measures, including maintaining cleanliness, sanitization, and childproofing the classroom. Respond promptly to any health or safety concerns.
Team Collaboration: Collaborate with fellow teachers and staff members to enhance the overall learning environment. Participate in staff meetings, training sessions, and professional development activities to stay updated on best practices and early childhood education trends.
Qualifications:
Diploma or degree in Early Childhood Education or a related field (preferred).
Passion for working with young children and a genuine love for teaching.
Excellent communication and interpersonal skills.
Patience, creativity, and the ability to engage and motivate children.
Knowledge of child development principles and play-based learning approaches. Urgent Hiring Play School as a Teacher
Ability to work collaboratively as part of a team.
Prior experience in a play school or early childhood education setting is an advantage. Urgent Hiring Play School as a Teacher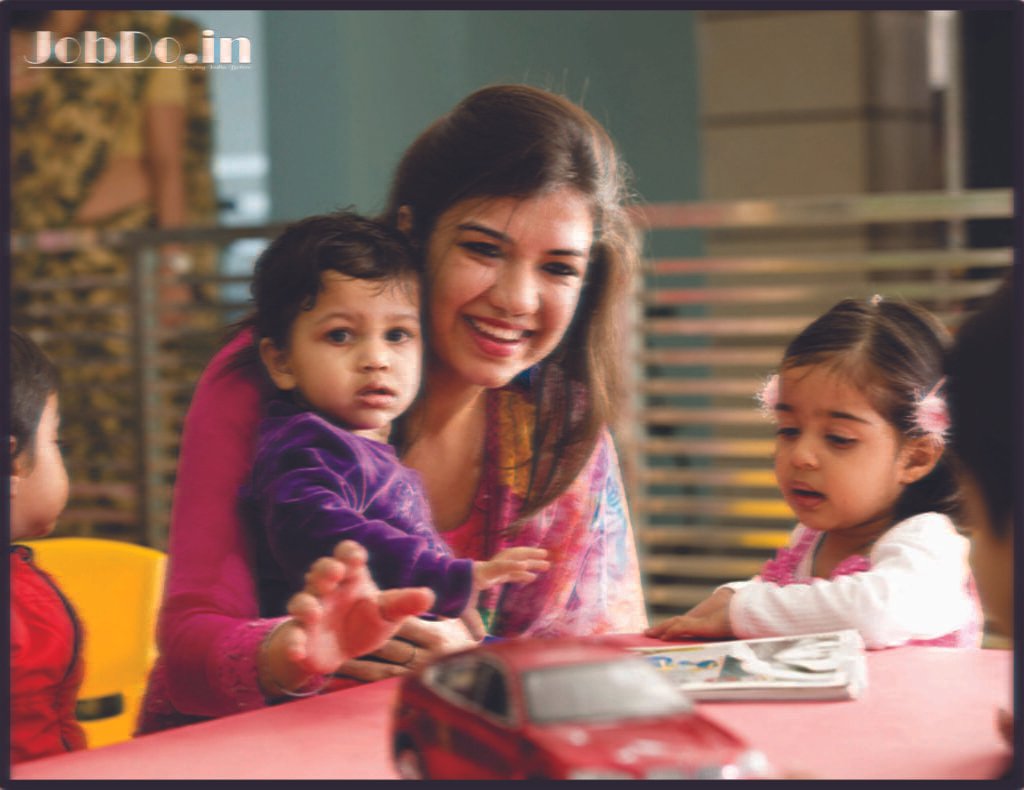 If you are a dedicated and enthusiastic individual who believes in the power of play and education for young children, we encourage you to apply for the Teacher position at our play school. Join our team and contribute to shaping the future of our little learners.
Check Also Job:-Data Entry Job
Important Link
Assist Website:- www.easytarika.com
Employment News.gov.in Releases Latest Job Opportunities
Top 10 Part Time Work from Home Jobs
Unlocking the Potential of Work-From-Home Opportunities
Job Related Links
Urgent Needed Tutor for Coaching Center
Immediate Need Math Tutor for Coaching
Urgent Need Wedding Card Designer
Urgent Need Skilled Camera Man