Job Description
We are currently seeking a talented and motivated Photographer to join our team for an immediate assignment. Urgent Photographer Needed As a Photographer, you will play a crucial role in capturing exceptional images that convey our brand's message and create lasting impressions. This is an urgent requirement, and we are looking for someone who can hit the ground running and deliver outstanding results in a fast-paced environment. Urgent Photographer Needed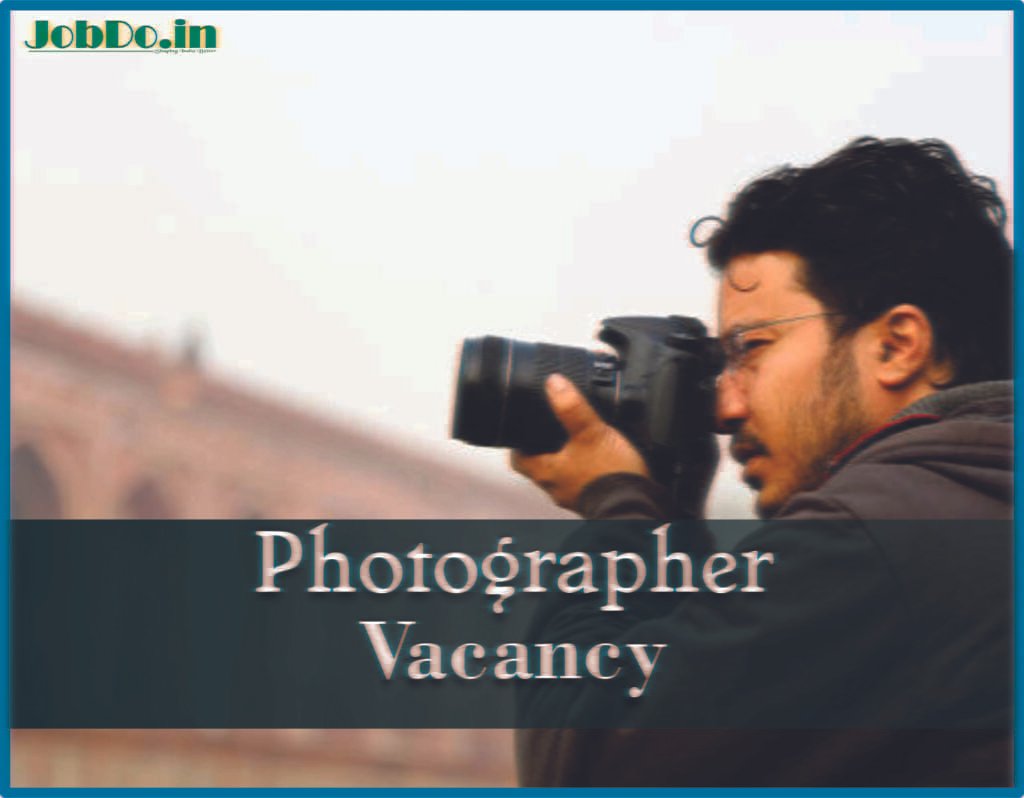 Responsibilities:
Photoshoot Execution: Conduct high-quality photoshoots, adhering to creative briefs and capturing images that align with our brand identity and vision.
Composition and Lighting: Demonstrate a strong understanding of composition, lighting techniques, and the ability to create visually captivating images.
Image Editing: Utilize industry-standard photo editing software to enhance and retouch images, ensuring they meet the desired standards for quality and aesthetics. Urgent Photographer Needed
Creative Collaboration: Collaborate closely with creative teams, including art directors, stylists, and graphic designers, to execute concepts and ensure visual consistency.
Equipment Management: Maintain and manage photography equipment, ensuring it is in good working condition and ready for use during photoshoots.
Photo Selection and Cataloging: Review and select the best images from each shoot, organizing and cataloging them efficiently for easy retrieval.
Image Retouching and Manipulation: Possess advanced skills in retouching and image manipulation to create stunning visuals that meet client requirements.
On-Location Adaptability: Adapt quickly to various shooting environments, including outdoor locations, studio setups, and challenging lighting conditions.
Project Management: Manage multiple photography projects simultaneously, ensuring timely delivery of high-quality images that meet project deadlines.
Client Interaction: Communicate effectively with clients, understanding their specific requirements and ensuring their expectations are met or exceeded.
Qualifications:
Proven experience as a professional photographer, preferably with a portfolio showcasing a range of work across different genres.
Proficient in operating professional-grade camera equipment and utilizing various lenses and lighting equipment. Urgent Photographer Needed
Expertise in image editing software, such as Adobe Photoshop or Lightroom, with the ability to retouch and enhance images.
Strong understanding of composition, color theory, and visual storytelling.
Excellent communication and interpersonal skills, with the ability to collaborate effectively with creative teams and clients.
Ability to work efficiently under pressure and meet tight deadlines without compromising on quality. Urgent Photographer Needed
Flexibility and adaptability to adjust to changing photography styles and project requirements.
Knowledge of current trends and techniques in photography, as well as a passion for staying updated with industry advancements.
Professionalism and attention to detail in all aspects of work, including post-production processes. Urgent Photographer Needed
Ability to take direction and incorporate feedback while also bringing creative ideas and concepts to the table.
If you are a skilled and passionate photographer who thrives in a fast-paced environment, we invite you to apply for this urgent Photographer position. Join our team and make a significant impact through your exceptional photography skills and creative vision.
Check Also Job:-Data Entry Job
Important Link
Assist Website:- www.easytarika.com
Employment News.gov.in Releases Latest Job Opportunities
Top 10 Part Time Work from Home Jobs
Unlocking the Potential of Work-From-Home Opportunities
Job Related Links
Experienced Cook Wanted
Immediate Need Female Assistant
Urgent Hiring Play School as a Teacher
Immediate Need of Security Staff at Airport